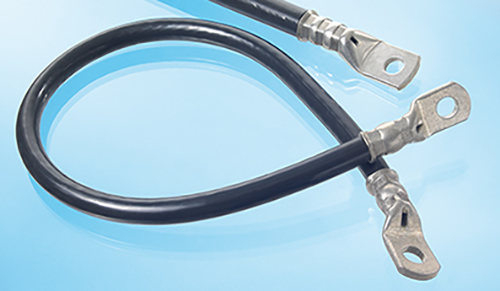 FLEXIBLE POWER
Flexforce® – flexible power systems
Flexible cables with large conductors 10 to 185mm2 and FEP, PUR or halogen free insulation. Tested for more than 1 million bending cycles. Terminated with crimp cable lugs, Amphenol Rhino 38999 or similar power connectors.
Temperature resistant -55 till +150°C and resistant to engine fluids like hydraulic liquid, mineral oils, gasoline and diesel. Can be used as connections between batteries and generators in electrical vehicles, dynamic systems like masts and radars or any other where high power and flexibility need to be combined.
Select Flexforce LITE® with conductor made of CCA (Copper Clad Aluminium) for weight savings of 37% compared to regular copper conductors.