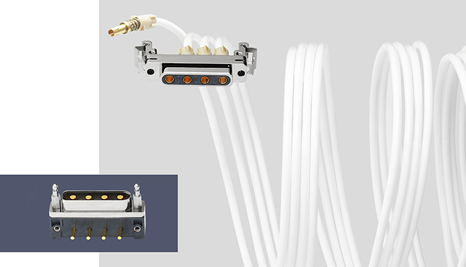 Versatys connectors
Axon' has developed Versatys®, a new concept of power connectors giving far greater flexibility to customers. Removable contacts and dismountable versions make the integration with customer equipment much easier. Based on the micro-D technology, Versatys® connectors (MMC) are an ideal solution for weight and space saving, delivering greater flexibility for space applications.
INFO
Similar power performance to Sub-D power combo, but in a significantly smaller size.
Tool-less mating in under 1 second.
Quick and tool-less swapping/reconfiguring of lines with removable power line option.
500 mates / de-mates guaranteed.
Fast locking connector: D-click®. This version is equipped with an easy-to-use mating & locking system: no tooling required.
ITAR-free.